VONA B.
Pieces was written by Vona B. as a loving tribute to her brother RBCBugzy who passed away in late December 2019.  The song has already started to create a buzz, having been placed on the Spotify Playlists "R&B Hits 2020", "Top Starz", "Rising Hot Hits", "Up & Up", "Jazz-Blues-Soul-Funk Hits", "R&B Smooth Vibes" and "Music Cruise".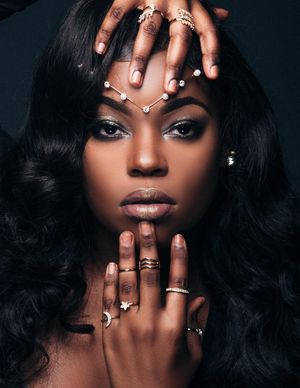 Radio Airplay.Com reviewed the song and raved that Pieces is a "Great track. It hits it right out of the park.  The songwriting, the lyrics, the performances, all are exactly the way you would want a R&B track to feel and sound.....It is nice ear candy to make the hook very audibly interesting.  Excellent job!" 
The moving lyrics of Vona B.'s tribute to her brother "are very relatable" and it is easy to see how anyone hearing them "instantaneously having a bond to them...The melody of the lyrics are perfect for this track.  It sits perfectly in the pocket...I could see this track going somewhere and doing great things." (Radio Airplay.com, 4/5/2020). 
For anyone who has ever lost a loved one, Pieces beautifully expresses their pain, but also gives comfort knowing that for the loved one that has gone on, "Heaven Couldn't Wait This Time", and they are in a better place. 
Vona B. is on the rise and has much in store for the coming year. Take a listen to her new single Pieces, and stay tuned for more soon.
We love this track. It has an amazing melody. Vona B's voice is so smooth and refreshing to hear.